At NSHSS, we have so many brilliant students who are doing big things in their communities. One such example is Margaret DiRuggiero. She's a high school senior at the Stony Brook School in Long Island, NY who has helped give middle and high school girls a voice in the scientific community. Check out her story below!
When we met Margaret at the NSHSS CIA STEM Day, we were immediately drawn to her enthusiasm and excitement over her Emerging Female Scientists (EFS) project. She described it as the first electronic, peer-reviewed, open access scientific journal that promotes and publishes articles by female students. It's a place where middle and high school girls are encouraged to pursue and share their scientific research and ideas with a like-minded community of scientists. EFS hopes to inspire, recognize, train and equip fellow female scientists. As such, all research submissions must have a female as the primary author.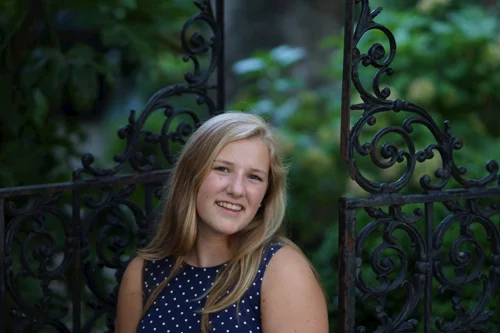 Every submission is received and reviewed by an all-female editorial board that is guided by a scientific advisory board of nationally recognized scientists, researchers and educators. Margaret hopes to help fellow female scientists and researchers become published scientific authors while still in school. Curious about what else she's got going on at EFS? Check out the first edition of her journal here.