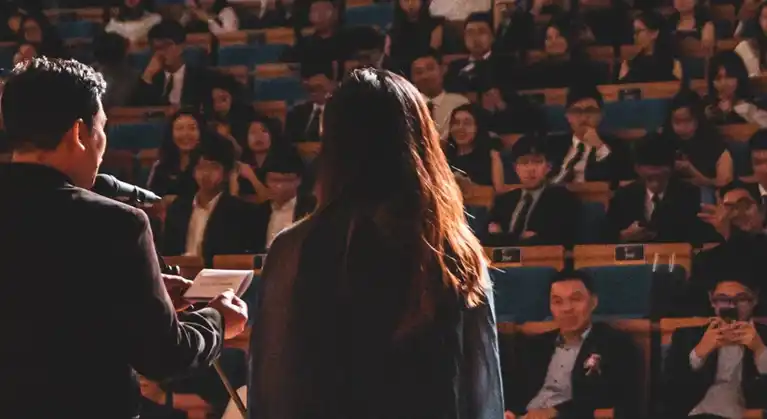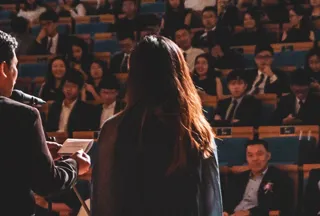 What does NSHSS mean for your students?
Recognize and honor your exceptional high school students by nominating them for membership in NSHSS.
With your nomination, students will receive an invitation to join for:
Scholarship opportunities
College advice and career planning
Leadership opportunities for every level of member
Volunteer and community engagement possibilities
Access to a global community of like-minded peers


NSHSS and its partners connect members to more than $2 million in scholarships annually, as well as resources to help with the transition from high school to college, and college to career.
Hear directly from our students

Daniel Garcia
Rice University, Class of 2022, Claes Nobel Academic Scholarship
I believe the National Society of High School Scholars has impacted my life by encouraging me to pursue academic excellence that will eventually culminate in an improvement in global health services. As an aspiring oncologist, I intend to join the research community in their work on stem cell research. I can certainly say that the Claes Nobel Academic Scholarship is an essential contribution to this endeavor. To all potential members, the National Society of High School Scholars will provide you with an unparalleled network of opportunities for global improvement.

Arif Harianawala
The University of Texas at Austin class of 2022, How I Got Into My Dream School Scholarship 2018; NSHSS Ambassador Scholar Award 2018
After being invited to join the NSHSS, I was initially skeptical and unsure as to whether the membership would be worth it. I noticed that there were a lot of scholarships available, but I never really envisioned myself winning them. Looking back, deciding to join was one of my best decisions when searching for scholarships. Two years later, I have been awarded multiple scholarships by the NSHSS, and all of them are helping me fund my education and pursue my ambitions. NSHSS's support has been instrumental in making me the student I am today, and I am grateful for that! My advice for anyone on the fence about joining is to "just do it" because the opportunities you will receive are invaluable.

Hadaiya White
Ridge View High School, Washington, DC
CIA STEM Camp Participant
The CIA STEM Camp was an amazing experience that helped me explore a new career path. Because of the camp, I am now considering becoming an engineer instead of a psychologist. Talking to the staff, especially the engineers, really inspired me! The agency members are all extremely kind and welcoming, they answered all our questions and explained their roles. I recommend applying for the Camp because you'll meet interesting intelligence officers and network with other students. I was able to make friends from across the country and talk one-on-one with some of the CIA advisors who encouraged me to broaden my horizon. The camp was extraordinary; my thanks to NSHSS and the CIA for allowing me that opportunity.

Blake Carter
Naples High School, FL
CIA STEM Camp Participant
NSHSS has impacted my life by giving me unique opportunities to experience and explore career fields and work in environments that I would not have had the chance to explore otherwise. The STEM Camp was an experience that I will always remember, and is something unique that I guarantee I would not be able to do outside of NSHSS.

Amanda Dunmeyer
NSHSS Ambassador
Being a member of NSHSS has opened many doors for me. For example, the Ambassador Leadership program drives me to be a difference-maker and to want to be successful in everything that I do. I recently attended one of the NSHSS conferences at UCLA and had the opportunity to meet many of the NSHSS community partners to learn more about options for college and scholarships. I also took part in the onsite workshops and I learned a lot about my options for college. My parents are really enjoying the free NSHSS webinars that are available to us as members. I have recommended NSHSS to many of my peers in high school and I will continue to do so once I start college as well. I am grateful to be a member of NSHSS!

Selina Nie
University of Notre Dame class of 2023, Claes Nobel Academic Scholarship
I am so grateful for these years of NSHSS experiences. I have been awarded a full scholarship to participate as an ambassador in the prestigious Congress-Buderstag Youth Exchange Program funded by the US State Department, and I am studying abroad in Germany, where I am on the way to mastering my fourth language - Deutsche. I am a firm believer that languages are the tool to connect human beings, to expand my world view, and to appreciate cultural diversity. I was selected as a merit scholar at the University of Notre Dame majoring in Computer Science, and will stay committed to community service, which will have a lasting impact on the world.

Mitchell Harris Jr.
NSHSS Ambassador
The National Society of High School Scholars is an awesome organization with a wealth of tools and resources for students' future success! If you are a hard-working or dedicated student, NSHSS recruits from a diverse range of students to offer opportunities. I am currently an Ambassador and have learned so much. I get to help others work toward their goals, which I am very passionate about! I hope to become even more engaged with events and initiatives in the future throughout my time in college and career!

Tigerlily Cooley
Fordham University, The Intern Group Scholarship Recipient
Through my scholarship with NSHSS and The Intern Group, I worked in Medellin, Colombia for six weeks as a strategy intern at one of the city's top aesthetic surgery clinics, interviewing clients and helping craft a customer retention plan. It was an amazing experience that allowed me to fulfill my goal of working in a Spanish-speaking country. While interning abroad, I greatly improved my Spanish, made several long-lasting friendships with students all over the world, fell in love with Colombian culture, and gained valuable work experience that helped me secure an awesome internship at Doctors Without Borders. My advice to potential NSHSS members is to not only join, but get involved! I didn't expect to win the scholarship, but I'm so grateful I applied since it was truly one of the best experiences I've had.

Angel Thomas
Embry-Riddle Aeronautical University class of 2022, Robert Sheppard Leadership Award
I hosted a forum for girls who either came out of the foster care system or girls who were struggling with self-harm or self-love, and I talked to them and mentored them along with round table discussions. I personally was found under a stairwell when I was a young child, abandoned at birth. I was bullied a lot as a young child and I wanted to talk to other young girls who went through situations like mine because at one point I was really sad about it but I wanted to show them it was OK. Not only has NSHSS helped me further my education, it has also motivated me to continue my mission.

Emily Wade
Northwest Nazarene University class of 2022, James W. Lewis Entrepreneur Scholarship
NSHSS has always provided me with opportunities to excel in an academic atmosphere, and allowed me to pursue new routes I would not have otherwise discovered. I am so honored to have received the James W. Lewis Entrepreneur Scholarship, for my cosmetic business idea. By receiving this generous scholarship, I am able to invest into my future of creating a business, and share my dreams with the world. My recommendation to all future scholarship applicants is to ensure that a full effort is put into the application, and that you are very passionate about what you are sharing with the audience.

Helena Coloma
University of California, Berkeley, class of 2022, NSHSS STEM Innovation in AI/Robotics Award
I would like to sincerely express my gratitude to NSHSS because, with your help, I am able to pursue a higher education. I will be attending University of California, Berkeley, one of the top 20 schools in the nation. I was admitted to one of their hardest and most academically rigorous majors, Biological Sciences. I look forward to pursuing a higher education to achieve my ultimate career goal as a military medical doctor. I also plan to attend the UC Berkeley School of Law to become an attorney as well to work on "pro bono" cases in order to help the overlooked or less fortunate in society. Thank you for this generous scholarship, I am proud to represent NSHSS.

Avalon Jade Thiesen
University of South Florida class of 2020, Robert Sheppard for Leadership Award
NSHSS has allowed me to connect with thousands of like-minded, academically-oriented peers and mentors. This network has helped me succeed both academically and in my environmental nonprofit's service work, as I am constantly inspired by fellow members. The NSHSS Robert Sheppard for Leadership Award (for academic achievement and community service) allows me to further my education, as I now pursue undergraduate work in Religious Studies, Environmental Policy, and Food Studies. I was fortunate enough to attend Scholar's Day in Washington D.C. the past 2 years - such an enriching experience, and my parents came along and were also blown away!

I have been a member of NSHSS for a little over two years and an ambassador for about a year, I've met so many people and have participated in so many webinars, along with access to a bunch of scholarships that they offer (which will come in handy. From my experience they are not just an organization for outstanding students, they are a community, people with the same interest as mine, and we help each other get there! I'm 100% grateful for joining them.

Elizabeth (Betsy) Sullivan
St. Edward's University class of 2022, Claes Nobel National Scholar Award 2018
NSHSS has allowed me to not only further my education, but also further my efforts to improve my community. I have always stayed involved through various nonprofits, such as the Cystic Fibrosis Foundation and Allied Women's Center. These experiences have made me into the person I am and thanks to NSHSS I can learn more skills that will help me to provide service others through such organizations.
Recognizing young scholars
Students who join NSHSS become members for life. A one-time membership fee of $90 grants them access to scholarship opportunities and much more.
To nominate a student, you must first register as an educator. If you are already registered, please proceed to nominate a student.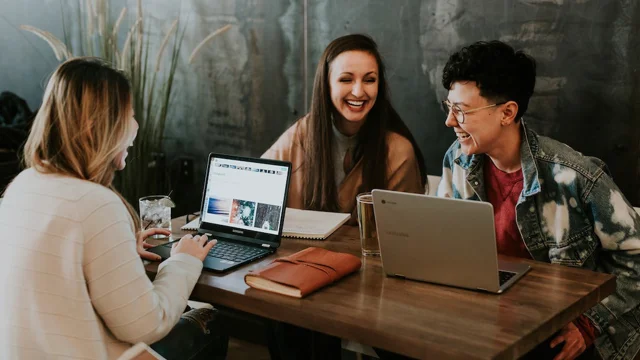 Member qualifications
NSHSS recognizes young scholars who have demonstrated excellence through their academic achievements based on objective criteria, including grades and test scores. Students must meet any one of the following criteria to be considered for membership.
3.5 Cumulative GPA (4.0 Scale) or higher (or equivalent such as 88 on a 100-point scale)
1150 PSAT score or higher
Score 4 or higher on any AP exam
Total combined IB test scores of 36 or higher