Have you always dreamed of studying art in college? NSHSS Member Nicole Campbell offers some insight into what studying at an Art School is really like. Nicole is a sophomore at the Fashion Institute of Technology (FIT) in New York studying graphic design.
Q) What made you decide to go to study art in college?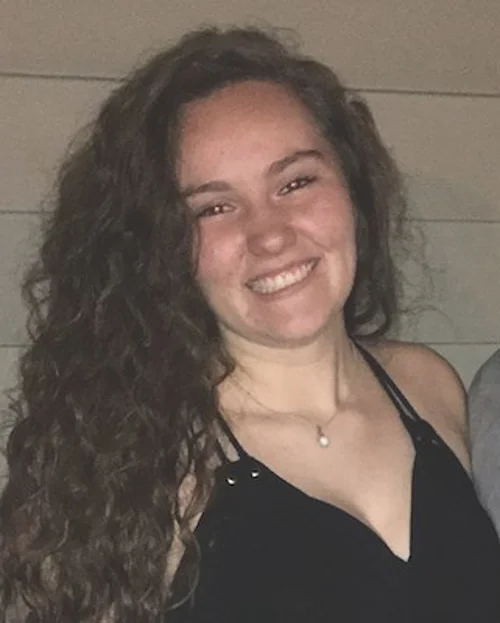 A) I originally wanted to go to school to continue my passion for sports. After realizing that I could only choose one of the two, I chose art school. Knowing that there is so much creativity out there that is yet to be discovered is what keeps me going. Not only the creativity within myself, but also the creativity in others and our environments.
Q) What is the first year of college like? What can new students expect?
A) At first, it all seems very overwhelming. I won't lie about that. After the first few weeks and you get into your routine it is not challenging at all. With good time management and organization skills there should be no issues adapting to this next chapter of your life.
Q) What has been your favorite college experience so far?
A) If I had to pick one thing that stands out the most it would definitely be our end of the semester review. We display the work we have produced over the last 15 weeks and reflect all of our hard work and the progress we have made as designers. You get to see the work of everyone in your major, which lets you see what your future competition is up to.
Q) How do you think studying art is different from other college experiences?
A) Attending an art school for four years of your life makes you much more mature than other college students. Producing well thought out original designs takes much longer than you would think. Yes, we can all write papers and read chapters in textbooks, but not everyone is equipped to handle a creative mind. Exploring different parts of your brain is far more exhausting than coming up with a thesis for a paper. Not to discourage anyone from taking this path with me, just know that it is a lot of work despite popular belief!
Q) What do you hope to do after you finish school?
A) After graduating I hope to live in New York City and find a well-paying job doing what I love. Perhaps at a graphic design firm or an editorial/electronic publisher.
Q) Do you have any tips or advice for students applying for an arts program?
A) You WILL get your acceptance letter, be patient. Remember that they do have to review a number of portfolios aside from yours. That's a lot of artwork to admire and critique. Stay positive and you'll be off to the college of your dreams before you know it!
About NSHSS Member Nicole Campbell
Nicole Campbell graduated from New Hyde Park Memorial Jr. Sr. High School and is currently studying graphic design at the Fashion Institute of Technology (FIT) in New York City. She is also the winner of the 2015 NSHSS Visual Arts Competition for her photograph Mother Nature. Nicole also attended the 2015 NSHSS Member Event at the New York Academy of Medicine where she spoke to other NSHSS members, parents and educators about her passion for art.